#16: The Kurata Pepper
Technically the Kurata Pepper is more of a restaurant than a bar, but they do have a lounge/bar inside, so we're including it. It's a very nice place to sit and sip a cold one or have a good meal. The inside is nicely lit and the furniture is clean and in good shape.
The menu is extensive and no matter what your tastes are you can find something you'll like. The Angkor beer was fine and even came in a frosty glass. (Most places just plunk a bottle down on the table in front of you and call it done, but the Kurata Pepper is a little more upscale than that.) The waitresses are also drop-dead gorgeous, not that I notice that kind of thing. All in all it's a fine place to go for a meal or just to relax and have a drink.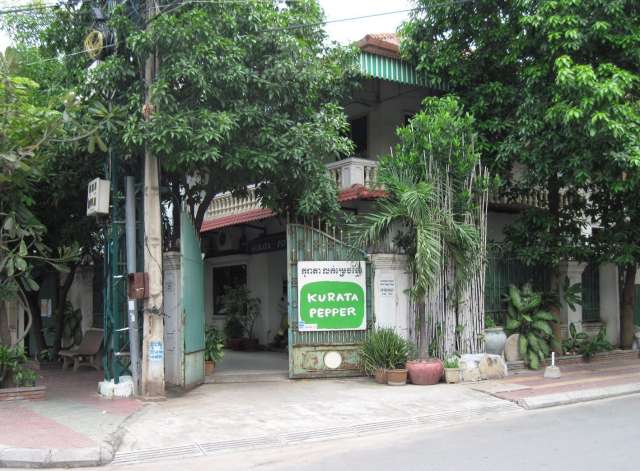 Next: The Woong Bee Club